A vibrating starter dildo made specifically for anal play because lord knows you don't want to start too big and ruin those fantasies you had that made you wanna try it out in the first place.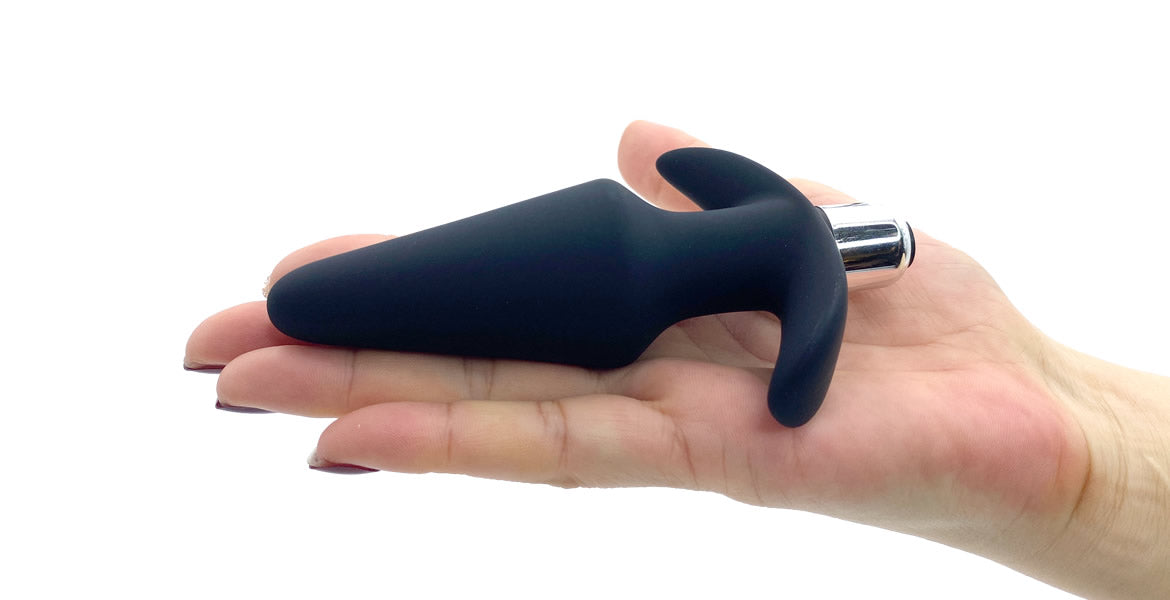 Discover is a new edition to our anal plug collection. The vibrating bullet features 10 vibrating functions consisting of 5 speeds and 5 rhythms. This waterproof bullet is also removable so you can use it alone, or together with the Discover plug. So you have 2 toys in 1! A note about the shape of this product. The head and neck of the plug is shaped to when plug is inserted it stays securely inserted. The handle is shaped so that the handle conforms comfortably to your body making extended wear more comfortable.
Function:
Short Press the other button to switch cycle through the 10 vibrating functions. Press the switch button for 2 seconds to turn off.
Requires 1 AAA Battery (Not Included)
Cleaning & Maintenance:
Wash it with warm water and soap before and after each use. Pat dry with a soft towel or allow to air dry. Do not submerge in water. Store in a cool, dry place.