For anyone looking to explore new anal sensations alone or with a partner! Simon Anal Plug is ready to delight! Priestess has three beads that slowly progress in size for optimal comfort and massage during use.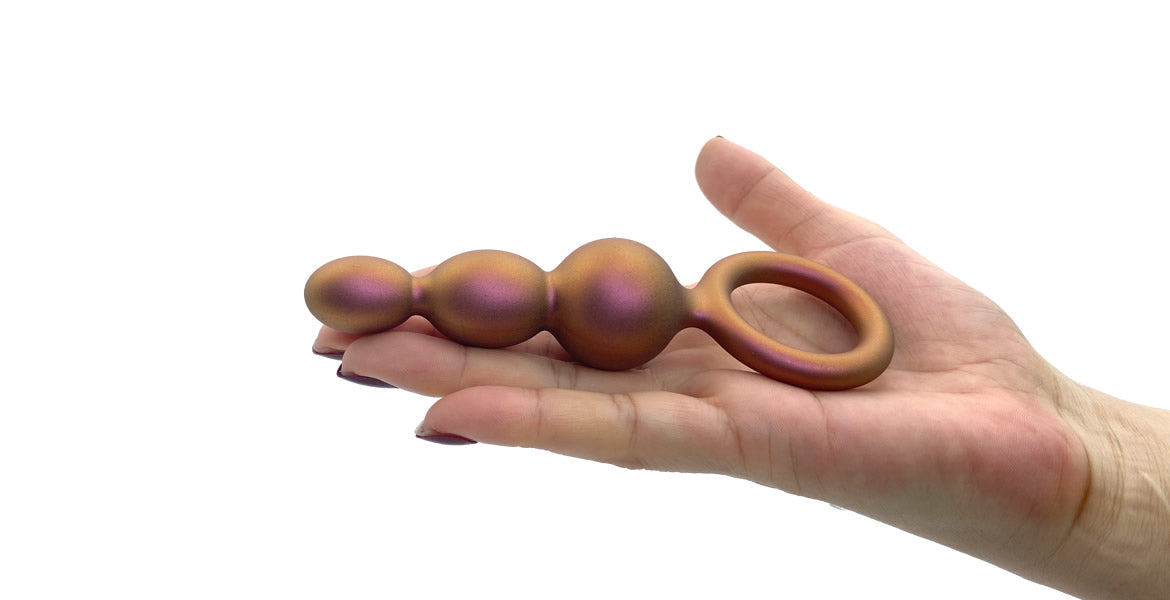 It also has a silicone loop at the base for easy insertion and easy removal. The top round head design does not damage the inner wall and is safer to use. Pull bead design, gradual stimulation, increase the pleasure of the backcourt by 10 times.
Features:
Penetrative pleasure products anatomically targeted unique, handcrafted designs platinum cured silicone body safe & phthalate free. Always use personal lubricant in combination to ensure lots of slick slipperiness and comfort.

Cleaning & Maintenance:
Your product is made of platinum cured silicone, which is non-porous and hypoallergenic. Wash with gentle soap and water before and after each use. Pat dry with a soft towel or allow to air dry. Store in a cool, dry place.